Badger pictures
Original paintings of badgers
I have a huge archive of badger pictures. I have without a doubt painted more pictures of badgers than any other animal. I have also devoted more time to studying badgers than any other animal.
Each evening Jill and I visited the badgers.

Taking along some badger snacks the cubs were easily habituated to our presence.
I began watching badgers whilst at college. It took me more than two weeks to actually see a badger. Since those first thrilling glimpses I've developed my badger watching techniques and have now spent countless hours observing badger behaviour.

The county of Gloucestershire, where I previously lived, has the greatest density of badgers in the world. Perthshire has far fewer badgers but I have managed to track some down.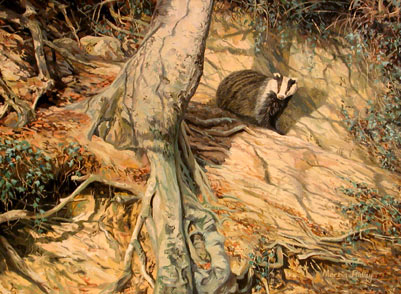 "Badger bank"
Oil painting, 12 x 16 inches, Sold 5/2003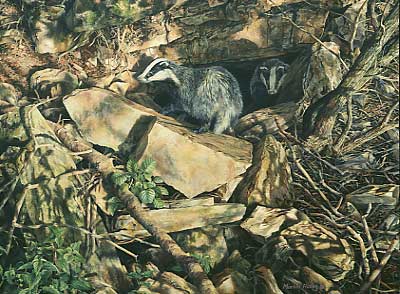 "Cave sett", badgers
Oil painting, 16 x 22 inches
Sold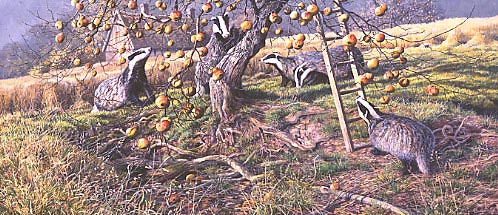 wildlife prints