Birds of prey pictures
Original oil paintings of birds of prey
This birds of prey page shows my wildlife paintings and pictures of falcons, hawks, eagles, and kites. One of my specialities is depicting birds in action. You might also like to view my barn owl pictures and peregrine falcon pictures.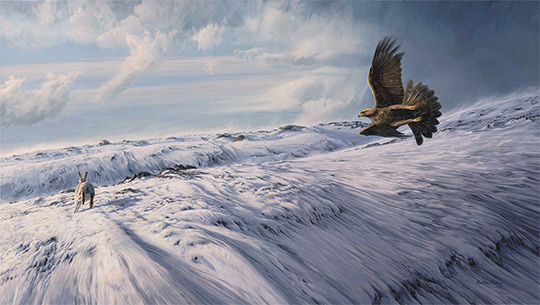 Hunting Golden Eagle
Secong painting from the series: Survival - Golden Eagle versus Mountain Hare
Oil painting
26 x 46 inches
For Sale £6250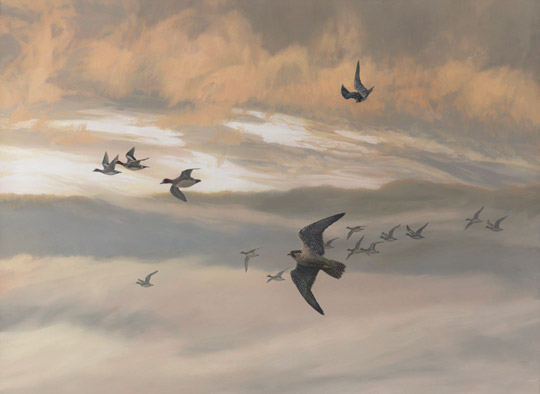 "Double Trouble", Peregrine Falcons Hunting Wigeon
oil painting, 24 x 33 inches, £2695
Sold 5/5/09



Kestrel, Oil painting
Sold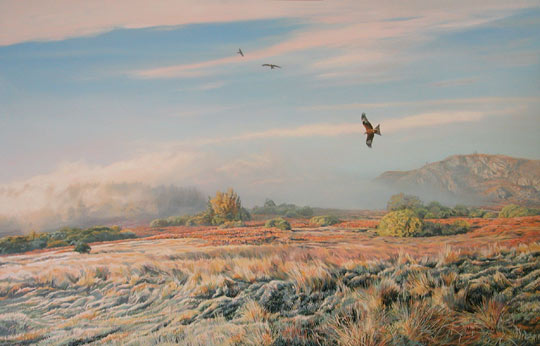 Red kites, Glen Lednock, Comrie
Oils, 24 x 36 inches
Sold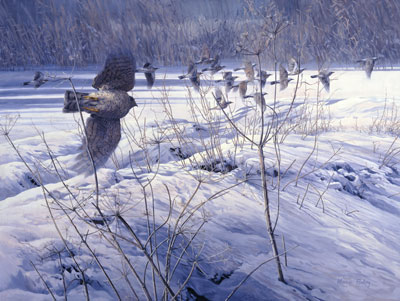 Sparrowhawk canvas print
"Sharpened by the Cold"

BOARD-BACKED CANVAS PRINT
Reproduced from an original falconry oil painting on canvas
image approx. 530 x 710 x 3mm
(approx. 21 x 28 inches)


Please note: These falconry sparrowhawk prints are produced following your order
and are posted to you direct from the printers.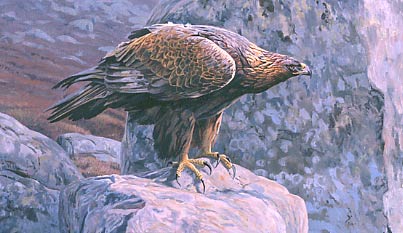 Golden Eagle
(detail from the painting)

wildlife prints
Golden Eagle (Aquila chrysaetos) Oil, 23 x 34 inches Original Sold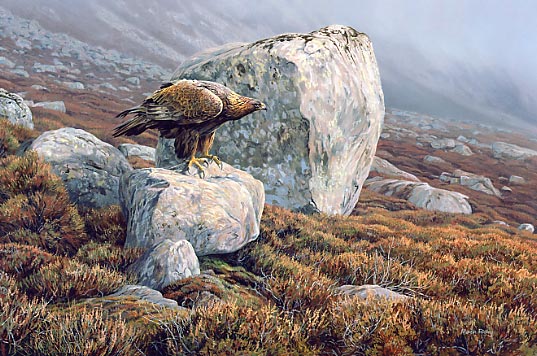 Golden Eagle - limited edition print
(Edition of 150 prints)

THIS PRINT IS AVAILABLE IN TWO SIZES

STANDARD
Signed and numbered limited edition print
image 242 x 363 mm (approx. 10 x 15 inches)


LARGE
Signed and numbered limited edition print
image approx. 506 x 760 mm
(approx. 20 x 30 inches)




Limited edition of 150 giclee prints reproduced from an original oil painting
Prints are signed and numbered by the artist
The prints are on Somerset Velvet watercolour paper (100% cotton, acid free)

The above painting features on the free wildlife screensavers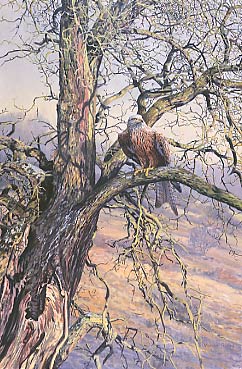 Red Kite
Oil painting, 30 x 20 inches
Sold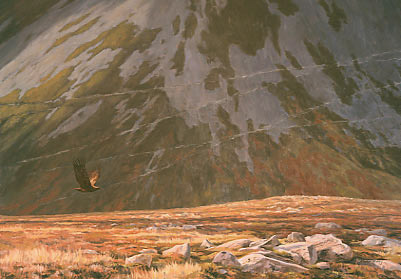 Golden Eagle and Deer Paths
Oil, 24 x 34 inches
Sold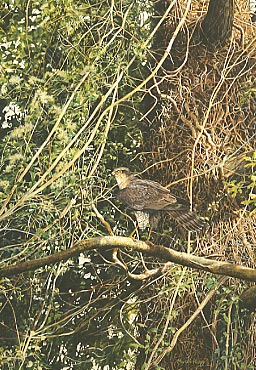 Sparrowhawk
Oil, 16 x 12 inches
Sold

Exhibition catalogues and invitations

Leave your details in the visitors book to be
sent catalogues and invites
Where to view my originals
Check out my wildlife art events