New wildlife paintings
Recently completed artwork by Martin Ridley
There are frequent additions of new artwork and I'll show you current drawings and wildlife paintings using digital camera shots. I cannot add content daily, but if you come back every two to four weeks I'm sure that there will be something new for you to look at.
You can now view my latest paintings on
LATEST PAINTINGS www.martinridley.com



"Grey Heron at Dusk"
Oil painting
29 x 12.5 inches, £2345
For Sale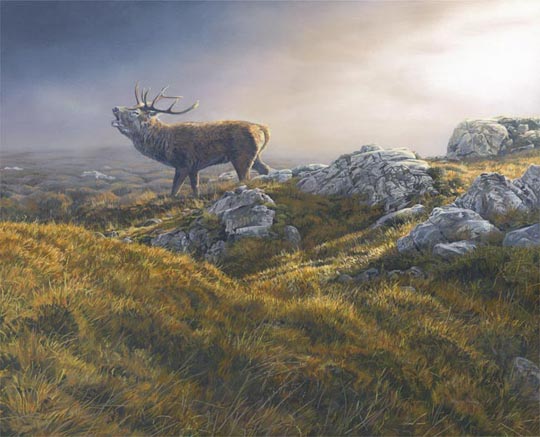 Bellowing Stag
Oil on canvas, 24 x 30 inches, £3125
Sold 15/11/10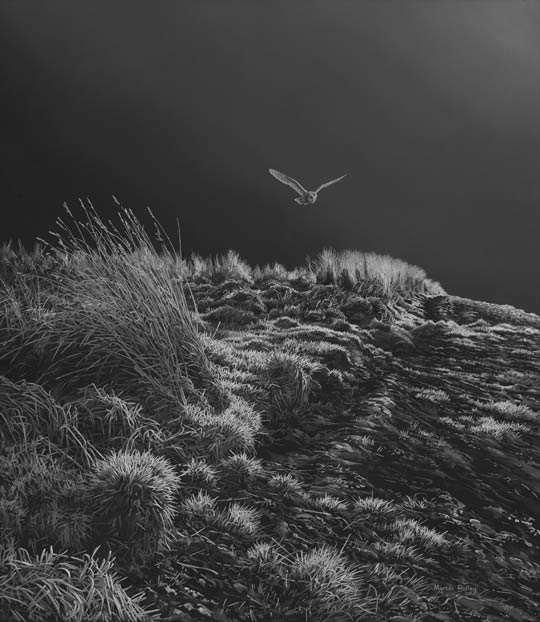 "Moonlight Hunter", Barn Owl
Oil painting, 29 x 26 inches £3395
Sold 9/1/11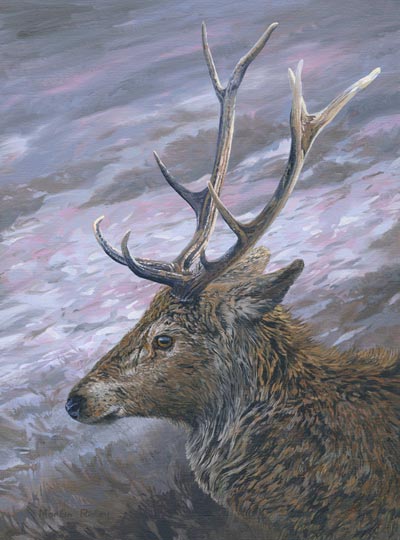 Stag Head Study
Oil on canvas, 16 x 12 inches £925
Sold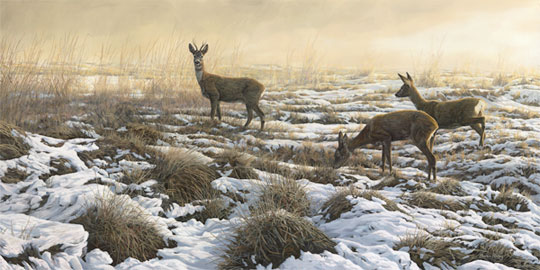 "First Snow", Roe Deer
Oil painting, 24 x 48 inches, £6650
Sold



Kingfisher and Oak Leaves
Oil painting, 11 x 24 inches, £1545
Sold 23/1/09


If you find a painting, which you are interested in purchasing I will gladly provide you with a better quality enlargement, a photo of the current frame or any other information. I recommend that you confirm availability before purchasing online.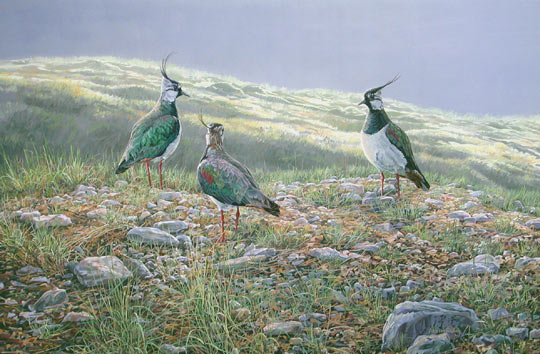 Lapwing Trio
Oil painting, 20 x 30 inches, £1950
Sold 2/7/06
Are you interested in purchasing one of these paintings?
I can e-mail a larger and better quality image or if feasible you might like to arrange an appointment to view the original. Full details and prices for these new works are available upon application.


If you wish to buy one of my most recent paintings dispatch may be delayed until framing can be arranged.